What you need to know
In 2011, Joel and I bought a 1984 Toyota Tercel station wagon for $350 and drove it across America looking to try some of the authentic southern barbeque we had seen on TV. That trip took us to Kansas City, Memphis and Texas in search of the best there was from the pitmasters of America's barbeque cities (excluding the Carolinas, but I'll get to that later). After leaving the meat-eaters Eden that was the southern United States, we headed west to California and turned our attention to the other half of the Food Networks programming that kept us watching: Diners, Drive-Ins and Dives. Once again we found ourselves enjoying some of the best food that someone sleeping in the back of a car could have. Aside from a brand new tire killed and a muffler that almost fell off, our chariot managed the trip like a champ and we sold it for $400 when we returned home after over 12,000km.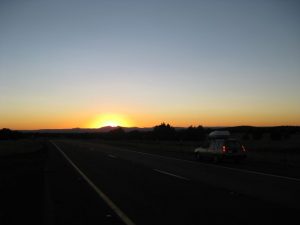 After coming home from that 24-day journey I shared my culinary experiences with family and friends and couldn't wait to get back to Kansas City for some more high quality meat. I hadn't made it to the Carolinas yet, but I was pretty sure that didn't matter. The only thing that mattered were the Kansas City-style ribs sold at a gas station called Oklahoma Joes and the Sweet Heat sauce at a cafeteria-style restaurant called Arthur Bryant's. We decided to take a luxurious trip down as quickly as possible in my, at the time, relatively new Lexus IS250. Leaving Medicine Hat one morning and showing up in Kansas City the next was an all-night feat that I don't plan on ever repeating, but it got the four of us (Joel once again, my brother Jason and my future multiple road trip companion John) back into flavour country once again. We even managed to find the best brisket I've yet to taste from a dive called L.C.'s BBQ. The trip was far less eventful and much shorter, involving much less time and a much more condensed meat schedule. We were zombies walking around town with the meat sweats. Most of our time was spent recovering in order to eat our next meal.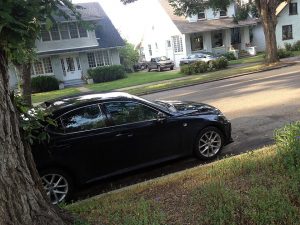 Joel moved away in 2013 and John and I contemplated our next trip. It would be a west-coast journey in his 1991 Toyota Supra Twin Turbo R, a car he and I had been working on for the better part of a decade by this point, but one that we had never taken on a long journey before. We stopped at some of the same restaurants that Joel and I had visited back in 2011 as we made our way down to San Francisco. We once again had grand plans of taking the scenic southern route over to Kansas City on our way back, but that dream would be cut short as the car died on us at the side of the road in cell service-free Yosemite National Park. Frustrated and worried, we managed to limp the car (sometimes very quickly) through the desert to Las Vegas, NV where we would spend 5 days attempting to get the car back on its legs. Overnight parts shipped to the hotel and another all-night drive back to San Francisco in a red Mercedes C350 convertible got us out of the city. There was no time left for Kansas City, and we needed to get home. That dream also died with the car in a small town called Mesquite, NV on a long weekend Monday in a McDonald's parking lot. It was 48 degrees and the 7 hours we spent there were unpleasant to say the least. There's more to that story, but we made it home, and that is what mattered. We always made it home.
After the driving delight and subsequent failure that was the 2013 Supra road trip, John and I decided to take the spirit of my first trip with Joel and direct it towards something a little bit larger, a 1993 Toyota Previa minivan with a manual transmission. Much more purpose-built with the rear interior replaced with an aluminum-framed bed and drawer system and curtains from a Toyota Estima I found in the junkyard, we had a mobile, A/C-equipped motel room on wheels. Privacy allowed us to watch TV and we made our way through Kansas City down to Florida and up the east coast this time. It also allowed me the opportunity to try a couple of types of Carolina barbeque. In my mind it didn't hold a candle to the experience that was Kansas City, and so with that Kansas City was cemented in my mind as the best of the best when it came to southern barbeque. The van had a few issues mostly related to the air conditioning system, but in the end it made it back without leaving us stranded and we repurposed it into an ice racing machine the following winter.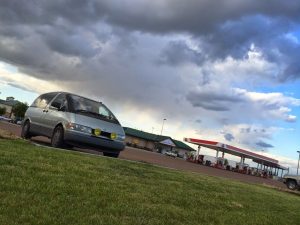 Having several road trips under our belt, John and I discussed a few times if we wanted to do another trip for 2015. It didn't seem like we needed to go just for the sake of going and we didn't really have any ideas, but then it hit me: why not research and string together all of the best roads that we could find within a reasonable distance of Calgary? It just seemed so perfect, but what car would carry us along the way? The answer was the Supra. Sure it had let us down before, but we had been working on it extensively. In fact after some upgrades the car seemed not only perfect for the job, but also it felt like redemption was the name of the game. Some of the research on great roads let us down a bit, but excluding that small minority it was an amazing adventure. By far some of the best driving I've ever done. That's not to say it was without any issue, mainly on the last day of the trip, but again we made it home without too much trouble, oodles less than in 2013 and we did the entire route without major changes (beyond the weather-based ones to keep us sane while it was too hot for the A/C to function).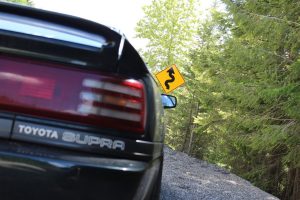 All that brings us to now, and what to do for this year; unintentionally this road trip thing had become an annual thing. It is almost a given that I will be doing a trip of this nature, and so after a lengthy engine swap in my Lexus IS250 to become a Lexus IS350 (an engine swap never completed before in a LHD car and as of this writing the only one I am aware of in the world) it seemed like the perfect chance to take my own performance car on some of the roads that we had done in John's car last May. I had done 2 smaller trips of about 1200km each to ensure good functionality and replaced the tires with some new (albeit extremely noisy) performance Bridgestone summer tires. It had now been 2 years since I last had real Kansas City barbeque on my taste buds however and I was feeling like including Kansas City in the plan was definitely in the cards. Now that the trip was starting to include so many elements of previous trips: the car, the roads, the food, it seemed like getting the people if possible was something worth doing. A few emails with Joel over the course of the last few months and he showed up at the Calgary airport looking fit and ready for some meat. And so this is where I start this journey: my Lexus now has project car status, I've rounded up my classic road trip friends and we're going to see if we can eat the best and drive the best.
Things don't always go as planned.