Destination: Bismarck, ND
State Count: 27
End of Day Odometer: 347,470km
Progress Map:
Today was another truckin' day, basically trying to get close enough for our drive to Great Falls tomorrow to be relatively reasonable, possibly leaving us with a bit of time to mess around in Great Falls before the night is out. We have yet to buy any alcoholic beverages from a gas station which is on our list of things we wanted to do. We'd also like to eat an original Krispy Kreme donut freshly glazed, but I haven't seen a Krispy Kreme in a while, so we may be out of luck on that one. Before we headed out on the road, I topped up the coolant and put a new pressure cap on the bottle. We'll see if that helps with our coolant loss. I also cut a hole in the top of a water bottle and routed the overflow hose into it. If any coolant is being lost out the hose, I'd like to know how if so and how much. The A/C evaporators have been making a bit of noise recently and it seems the A/C is becoming a little bit less effective as of late so I also put a can of R134a into the system. It seems the one can we had used last time didn't work quite right, I had to loosen off the hose a bit in order to get it to flow, which is probably why we couldn't add any last time we tried. I managed to get a full can into the system and it seemed to help.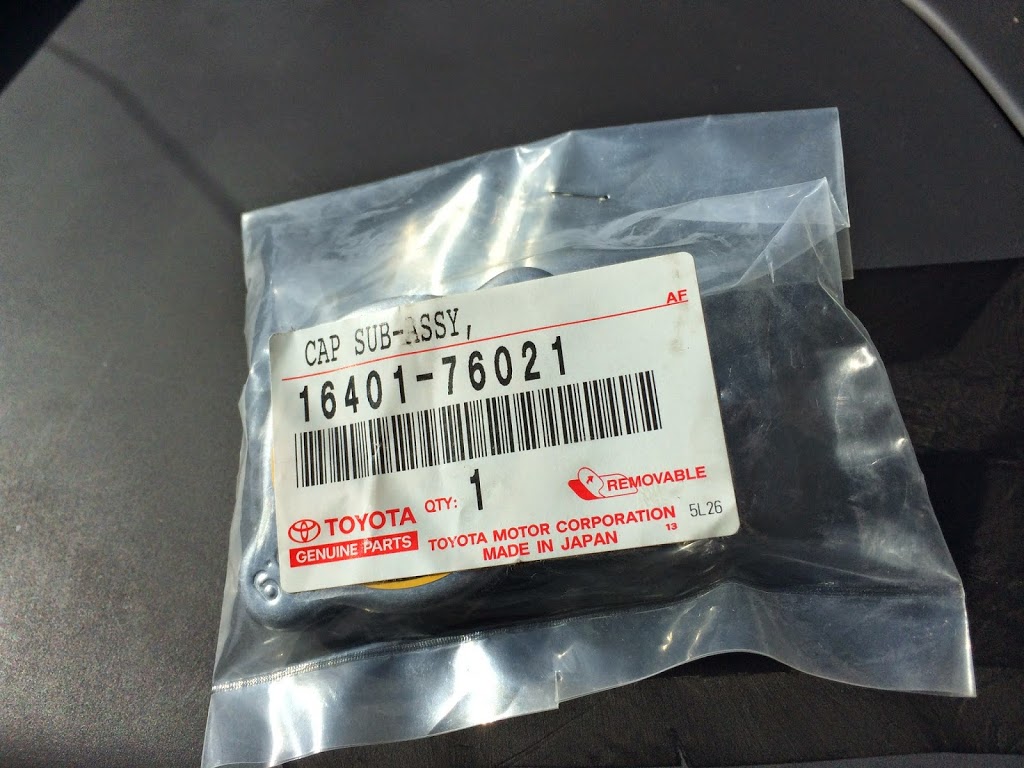 We drove for a while and then found a McDonald's to stop at and use some of their wifi to upload the blog and plan our trip a bit. I ate one of their salads and hung out with the moon. He was playing the piano. We're pretty tight.
After waiting to upload the blog (McDonald's upload speeds have been brutal, didn't seem to notice it as much last time, I think I was reducing the photos on the last trip, I haven't been this time), we decided to skip eating any burgers and check out where Diners, Drive-Ins and Dives had been in St. Paul and Minneapolis. We decided to stop in at an eastern European store/restaurant known for their sausages and other delicious entrées and desserts called Kramarczuk's. It ended up being added to our list of favourite restaurants. Both John and I have European backgrounds, so it was pretty much comfort food from family get togethers when we were young, Good quality stuff, John had a combination plate with a cabbage roll and sausage (amongst other things), and I had two huge well-seasoned all-beef meatballs on noodles with a side of borscht.
It had been raining a bit on the way into Minneapolis and it stopped briefly while we were downtown and eating, but after getting back onto the highway it started pouring pretty good. It actually forced the people on the roads to drive reasonably for a bit. Worst case for us if there was too much flooding or water on the road, we pull over and sleep in the van, which would have been not bad at all.
After we got through the storm, we drove until we got to Bismarck, ND. We stopped at a truck stop to fill up and possibly stay there, but they were not fans of people staying in their parking lot for extended periods of time. I had already laid down in the back so John drove over to a Walmart parking lot, though not before being asked for some money from a homeless veteran (who mistakenly thought I was John's baby in the back of the van – what?).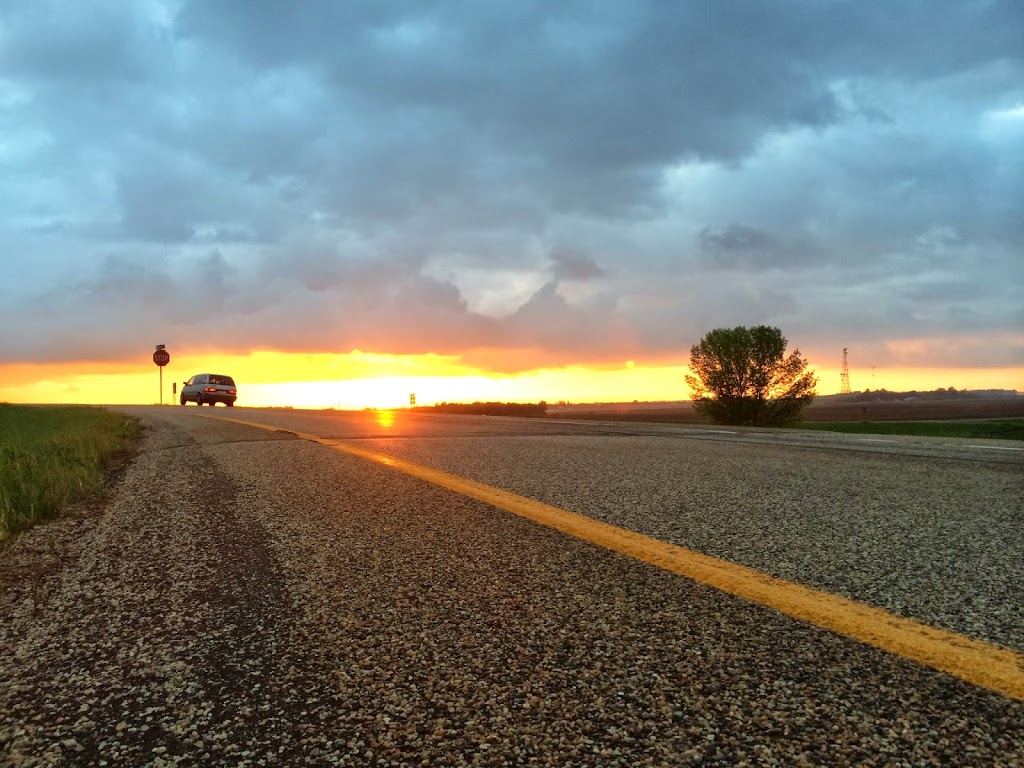 At the end of the day the coolant level is still at the full mark, we'll see how it fares on the even longer drive tomorrow.
Day 18 Destination: Great Falls, MT