Destination: Orlando, FL
State Count: 10
End of Day Odometer: 341,678km
We decided that due to timing of the Medieval Times show tonight that we wouldn't be able to get to the Ritz-Carlton until tomorrow after 11:30am (when they change over to the lunch menu), which meant that we could skip breakfast at Dixie Belle's today and head down to Epcot earlier and eat at one of the destinations along the World's Pavilion area. As we were going to be in full-on tourist mode today, we both broke out our finest tourist garb. I wore my 2013 summer golf outfit and John wore a white shirt with blue shorts. Tourist mode engage!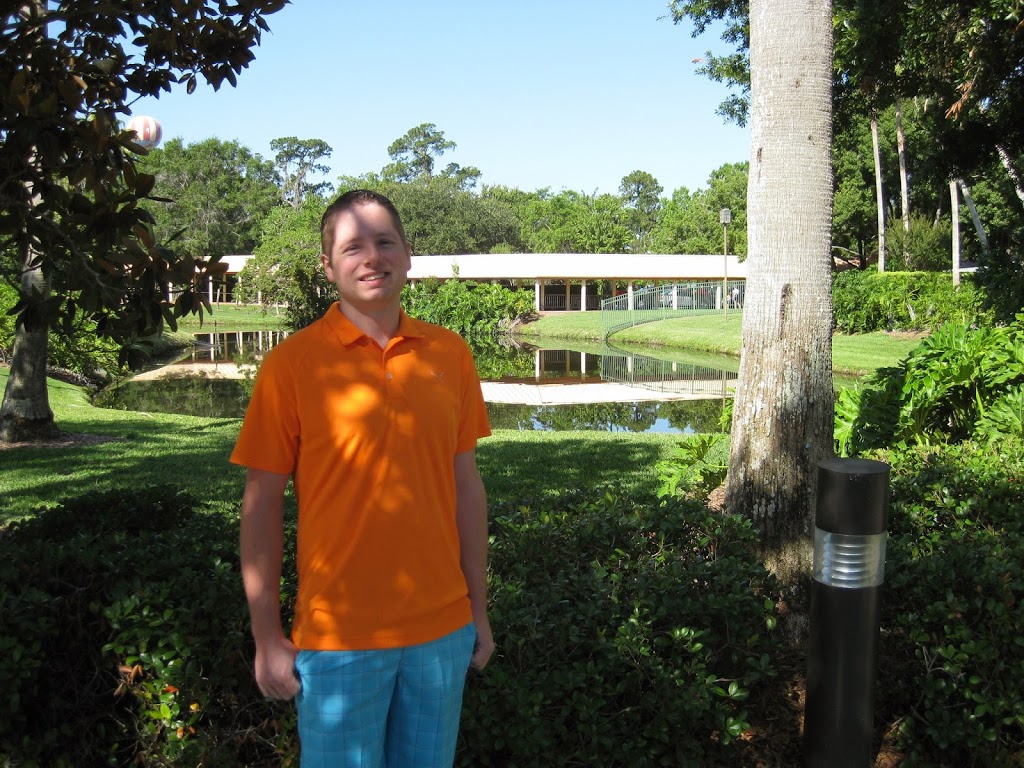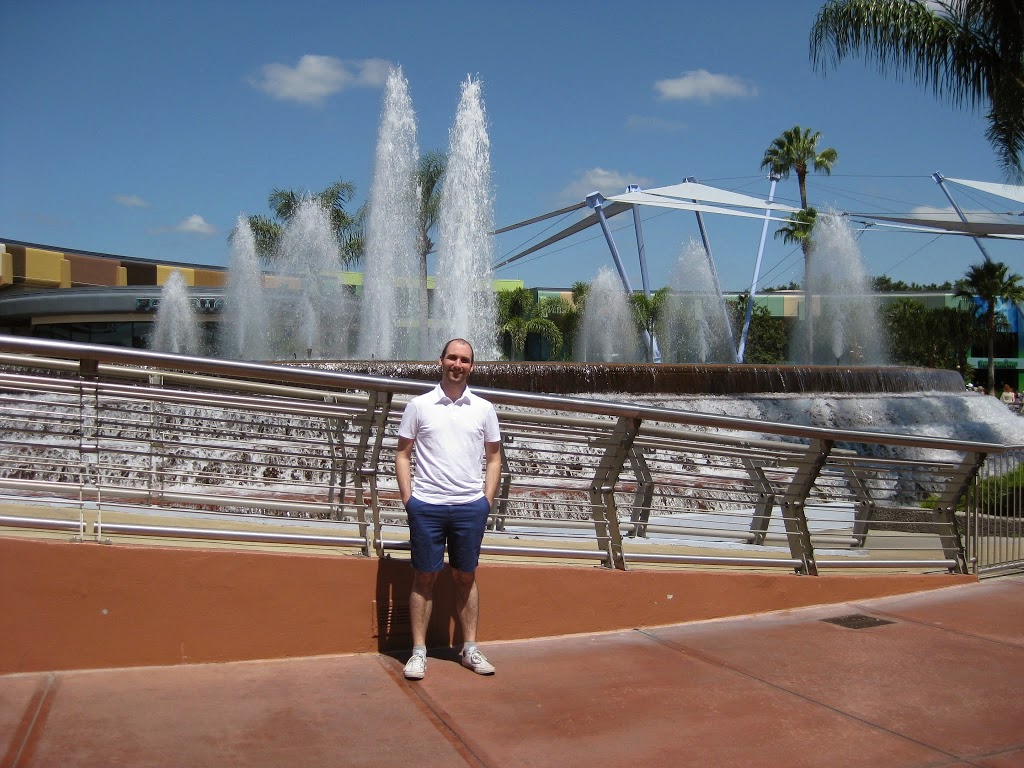 We contemplated taking the van over to Disney World, but decided it would probably be easiest to just take the shuttle bus from the hotel there and back. That way we would avoid having to pay for parking or any other such business. We bought our tickets at the hotel and hopped on a bus over to Epcot for a day of fun and sun. As I haven't been to a Disney theme park since I was about 7 and John has never been, there was a bit of a learning curve to figuring everything out like the FastPass+ system and what the Magic Bands were for, etc. We ended up booking 3 events for FastPass+ at a kiosk with some assistance from one of the Disney staff before finally finding a park map and downloading the Disney World app on my iPhone, which let us change one of the quick decisions I had made at the kiosk under pressure from the line-up behind us. At the end of the day, I had a much better idea of how the system all worked and would probably do things a bit differently next time (getting tickets earlier, using my 3 first choices as soon as possible, even if they're not exactly what I want to go on, in order to allow more FP+ use later, etc.).
After getting our attraction choices sorted out, we headed into the World area and stopped in at the Canada area first. It was pretty neat, though they definitely play up the stereotypes of the country. Going to Canada first gives you a good idea of how they are actually representing each country. It was pretty cool though I didn't really appreciate how out of sync some of the screens were in the 360-degree presentation, as well as a couple being out of focus a tad. I wanted to know how their "Poutine" was, but couldn't commit any stomach space to such an endeavour.
Next we took a stroll through the United Kingdom, France, Morocco and Japan. It is tough not to just buy stuff everywhere you go, but we managed to walk through most of it pretty empty-handed. We were on the lookout for somewhere to eat though, as we had skipped breakfast and wanted to eat something before heading back to Future World for our first FastPass+ attraction.
Japan had one of the largest gift-shop type stores of any of the countries, filled with a lot of variety compared to some. I was very tempted to buy a few Domo Kun items, especially Batman Domo. Batman was awesome. There was an expected buttload of Hello Kitty merchandise as well.
We didn't spend much time in The American Adventure, as we are currently living the American adventure ourselves. That said, we did see a stand offering frozen lemonade, which is one of my absolute most favourite theme park beverages. I've been waiting for almost five years to get my hands on another cup of it, ever since Universal Studios California disappointed me by not having any back in 2009.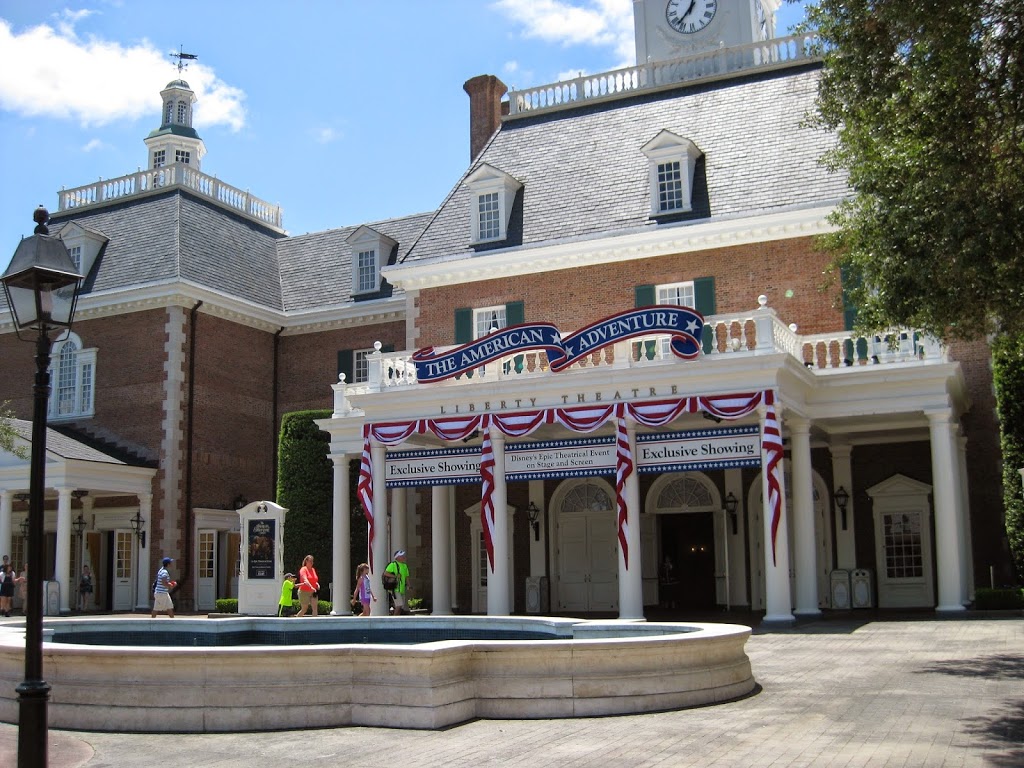 We almost stopped at a couple of places to eat along the way, but when we noticed Italy was just a stop away, we knew we had to head over there for something delicious. We waffled back and forth on what to order as the menu all looked very good. John ended up ordering a panini and I ordered the lasagna after I saw them walk by with a couple plates of it for another table. The panini was pretty good, but the lasagna was excellent, really fantastic stuff. I also had a peach bellini, which was on point as well.
After lunch we headed back to Future World and went on a few rides. Test Track and the space launch were pretty decent. The g-forces felt in the simulated shuttle launch felt… accurate'ish.
We ended up walking around a few more countries after our time in Future World. I grabbed a bratwurst in Germany and then we headed out of the park and headed back to the hotel to grab the van and head over to Medieval Times.
We made sure to get front-row seats and flags to cheer on our knight. Of all the knights participating, two really stood out as putting in an exceptional effort, the green knight and the red/yellow knight. Red/yellow was our guy. We cheered as much as we could and waved as hard as possible, but ultimately it would be the green knight who was the victor. It was a bit cheesy, but we both had a fantastic time. The food was pretty good too. We both decided we really don't eat with our hands enough. Not nearly enough. Lighting was a bit of an issue since we couldn't use a flash, but you really need to be there yourself to experience it anyway.
Back at the hotel we made some plans for tomorrow, we'll be heading over to Dixie Belle's Café for breakfast and then to the Ritz-Carlton for some cheesecake before heading out of town towards Washington, DC. We don't know if we'll get all the way there since we'll be leaving town later than previously planned and it's almost 1400km, but we'll see. Before hitting the hay for the night we went over to the arcade and played 8 games of air hockey on the best air hockey table I've ever played on. So good, so smooth, so metal. I beat John in 4 of the games, but more importantly I won the last game, important because you're always only as good as your last game.
Day 8 Destination: Washington, DC