Destination: Orlando, FL
State Count: 10
End of Day Odometer: 341,624km
Progress Map:
We started the day off at the truck stop just north of Chattanooga, though we woke up a bit later than we had hoped for (both of us incorrectly assuming the other wanted to sleep more, so we both did). So we rolled out later than intended, which would cost us, especially since we were going to be hitting another time zone change, costing us yet another hour. The original plan was to make it to Orlando in time to head over to Medieval Times, but it wasn't looking good for that. Basically we have a few things we want to check out in Orlando: Disney World, Medieval Times, the Caramelia Cheesecake at the Ritz Carlton Hotel and some sort of breakfast place yet to be decided (possibly for biscuits and gravy). Along the way we wouldn't mind eating a Georgia peach, a Florida orange and drinking some orange juice, but we'll see how it goes.
Following up on the leaking heater core from Day 5, I checked the coolant level and added about a half litre of water to top it up. We didn't really seem to be losing it as the heater valve wasn't letting any coolant get into the heater core, so it shouldn't be a problem from here on out.
We were noticing what felt sort of like a misfire last night, and it seemed a bit worse today after we got moving. We were thinking there was a possibility that there was too much oil in the distributor cap causing one of the leads on the cap to be not working quite right, but I noticed it sounded more like it was coming from the front of the vehicle than where the engine is, and was right. The A/C compressor is not coming on very smoothly at all any time the engine is over about 2800rpm. We stopped using the A/C at this point and decided to pick up a can of R134a, as there had been a leak prior to us leaving and I thought it might have to do with too little refrigerant in the system. After following the instructions on the can, we only managed to get a bit more of the R134a into the system and it didn't seem to change anything really. We decided that a slight hiccup when the compressor engages is worth having the van cold, especially in the hotter areas we'd be visiting, but are going to try to keep the usage to a minimum. That said I checked into the belt routing and the A/C compressor is on its own belt, so if there are any mess-ups, it can be removed easily without affecting any other systems. It won't slow us down, but the climate control is really starting to become annoying in this Previa. No fan switch, leaking heater core and now a noisy compressor.
[sadness intensifies].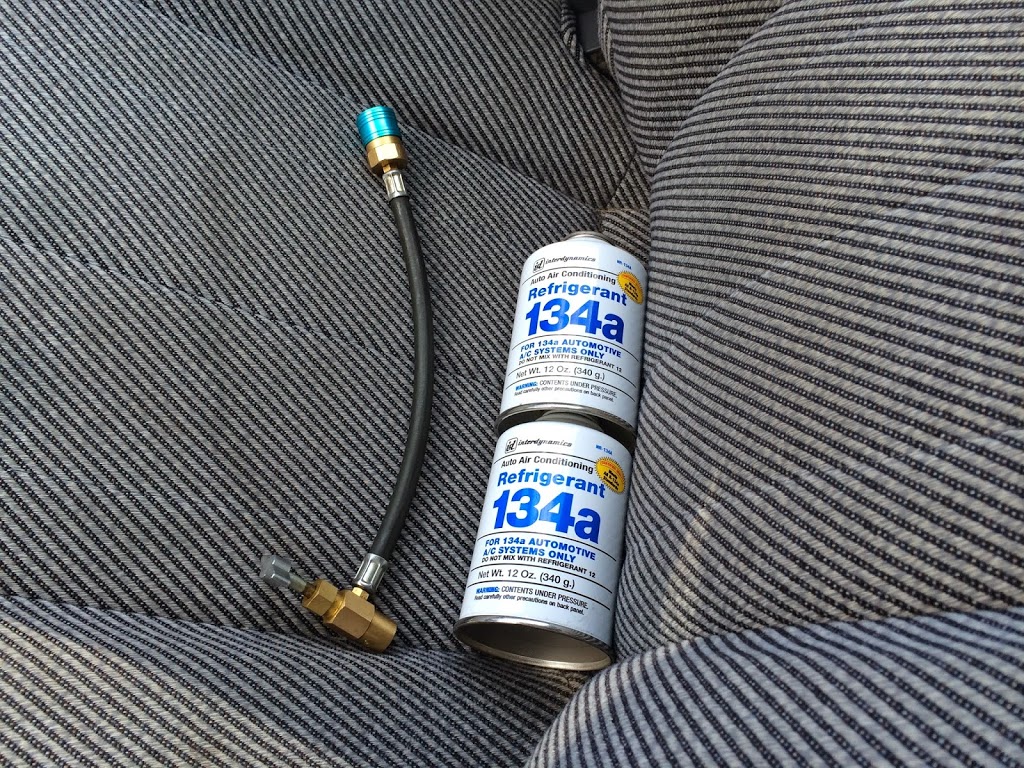 Continuing on our long but hopefully uneventful drive to Orlando, we were still feeling the effects of our gorging the days before and so decided to cut back a bit today. That said, there are so many places we want to try and when you're trying to make time, you really do need quick food, so we gave in to temptation and stopped at a Chick-Fil-A for some not-available-at-home fast food. John had a regular chicken sandwich and I had a spicy and we split some strips to get a taste for the chicken by itself (with Chick-Fil-A sauce of course). We didn't quite finish everything, but got a good taste of it all.
Wanting to try American sliders, we stopped in at a local place called Krystal (which we had heard was similar to White Castle) on the way out of town and grabbed a couple of the tiny burgers just to see what they were about. Don't understand them, probably won't eat there again. Creepy little things.
We made it into Orlando just as the fireworks were going off at Disney World, which was cool, but meant we were too late for Medieval Times or to head over to the Ritz Carlton for some cheesecake. These things will have to wait until tomorrow. We did however check in to our first (and likely last) hotel on this trip to avoid the heat and experience the vacation experience of Orlando. The Buena Vista Palace Hotel and Spa will be our sleeping spot for tonight and tomorrow. We'll be heading to Disney World Epcot tomorrow and if we wake up in time heading over to Dixie Belle's Café for breakfast.
Day 7 Destination: Orlando, FL