Destination: Toronto, ON
State Count: 22
End of Day Odometer: 345,283km
Progress Map: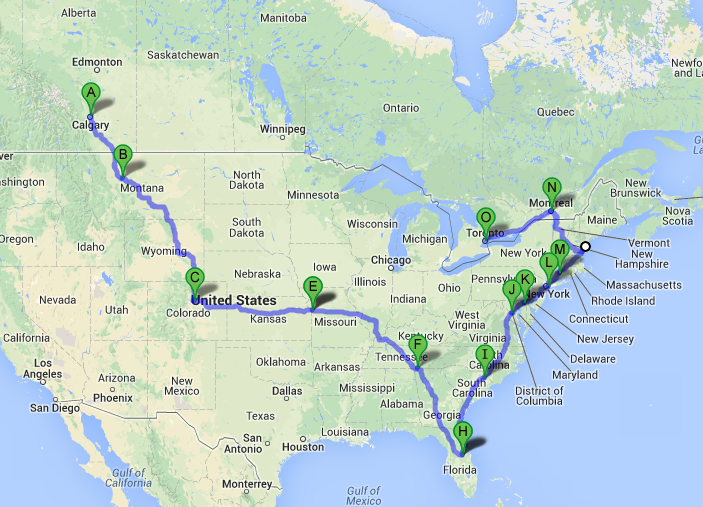 Before leaving Montreal today, we decided it was definitely in our best interest to go back to Schwartz's one last time and make sure we got our complete fill of Montreal Smoked Meat, leaving no plate unturned in search of delicious sandwiches. We weren't sure exactly what to order, so we ordered a large plate and an accompanying small plate to start (along with a pickle and some black-cherry of course). After finishing that off, we decided to order another sandwich and split it. It was all very fantastic, though the meat supplied on the plate tends to cool down as you eat it, which John tended to take exception to. If you want it really warm, you should probably stick to ordering multiple sandwiches as you need them!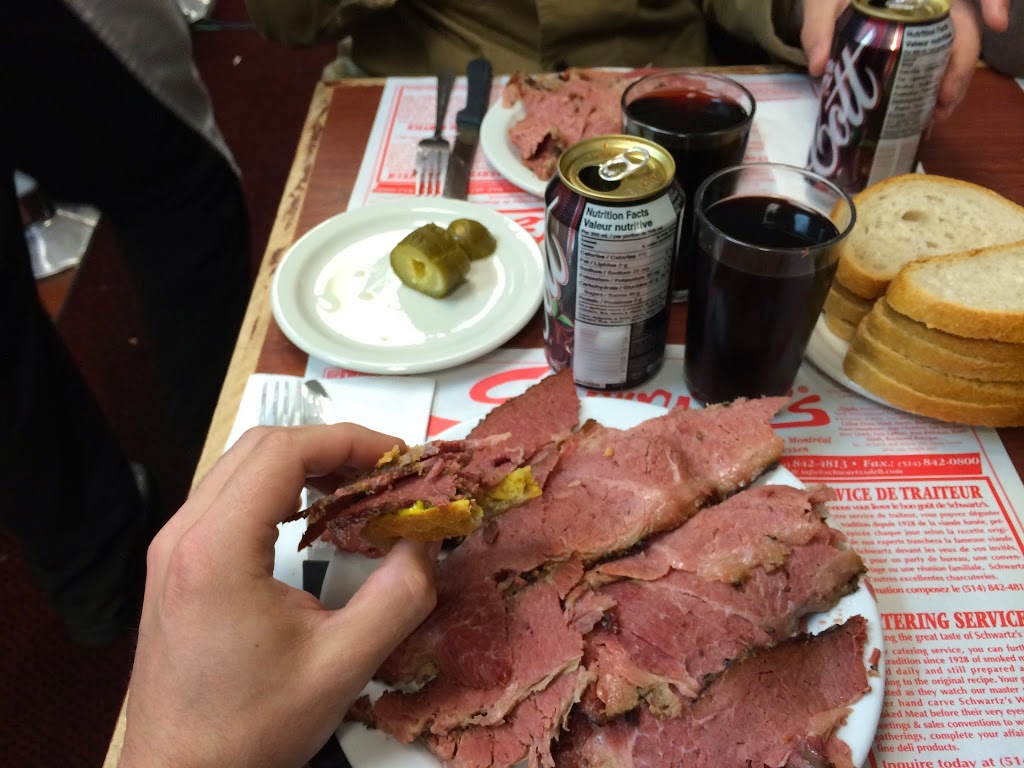 After lunch we headed out of Montreal and were back on our way to English speaking areas. Montreal is very English friendly, but there are still times when it can feel a tad awkward when you aren't able to speak French. We managed to make it in and out of Quebec without having to stop for gas in the province. All the way along the 401 outside of Toronto there are these fantastic stops called "ON Route" which have a few restaurants, gas and rest facilities. They are all very well maintained and really quite fantastic. We stopped at the first one we saw, gassed up and grabbed some authentic Tim Horton's sour cream glazed donuts. They are much better than the ones we had Dunkin' Donuts down in the US.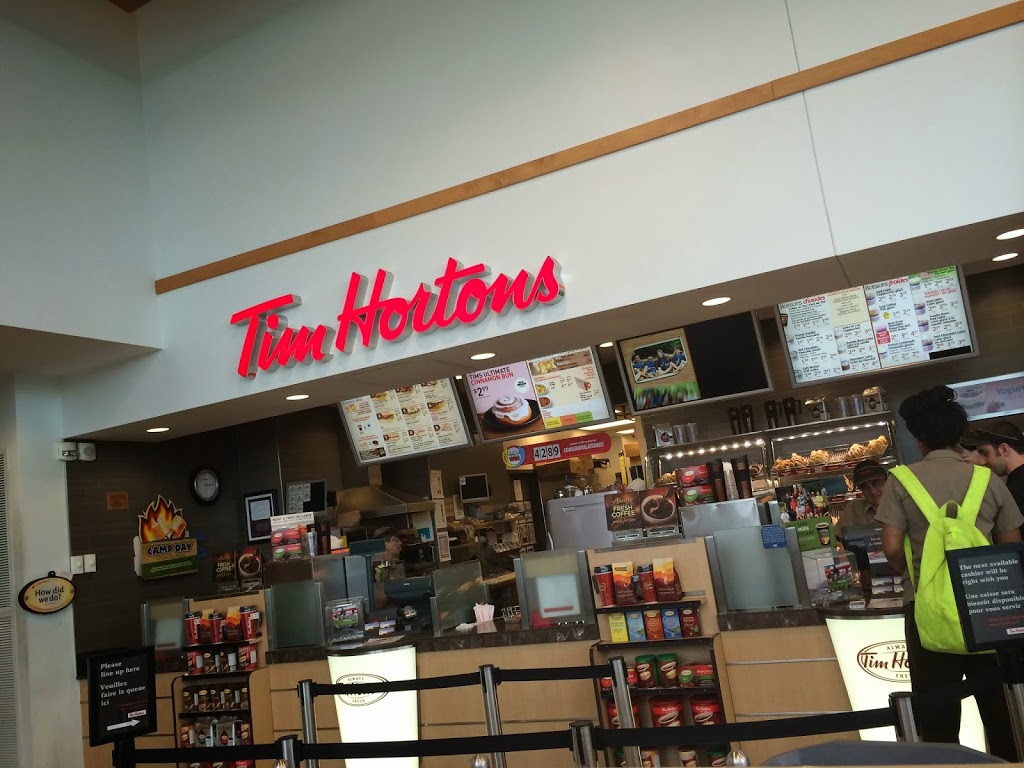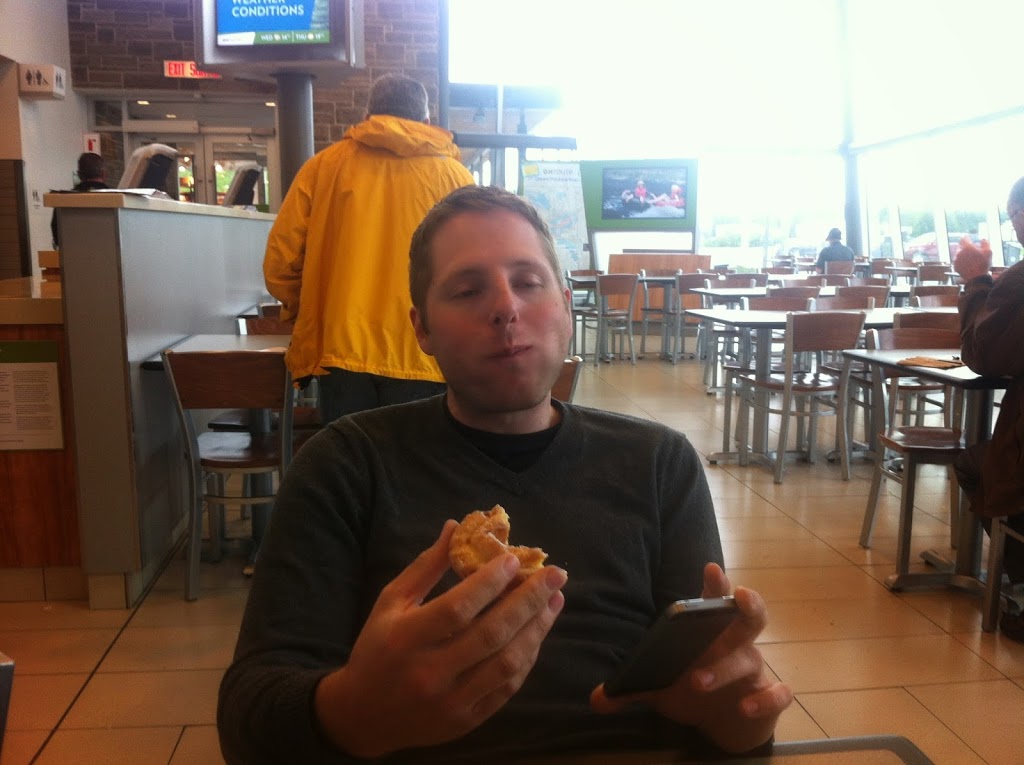 The crack in the windshield is progressing nicely, a day or so ago a second crack (in the inner pane instead of the outer) also headed along the same path. We are seeing which will win the race to the other side. The new crack overtook for a bit, but the original crack has since made a comeback and is not almost at half-way.
We stopped in with one my friends, Jonathan, when we got to Toronto as he has a place out here. Free showers and knowledge of the city has been a welcome change. After sharing some stories and showing off the Previa, we headed over to a local burger place called Holy Chuck. They apparently have quite the rivalry with another local Toronto burger place over the best burgers in the city. They were, without a doubt, some of the best burgers I've ever tasted. They've got choices out the wazoo, from a very simple burger all the way up to a $30 version equipped with foie gras and truffles. The meat is ground in-house and was way unbelievably juice and tender. It was crazy good. John had a simple cheeseburger with some toppings, I had the Holy Chuck burger (no extra toppings please – they plead with you not to do it right on the menu) and Holy Chuck fries. Jonathan had the Big Chuck – a take on the Big Mac. All were fantastic.
After supper we headed back to Jonathan's cave and sat around feeling huge. There will definitely be some extra pounds to be lost after we get back from this trip. Seriously. So much food. Crazy.
Day 15 Destination: Toronto, ON