Destination: Montreal, QC
State Count: 22
End of Day Odometer: 344,677km
We slept fantastically last night in the Walmart parking lot, it was cool and delightful. We ended up sleeping in for a while and relaxing, as this is one of the few days we have on this trip that doesn't involve us driving anywhere, and we don't really have much planned for today other than a few places we want to try for food. Despite the weather treating us well here, waking up in the middle of a parking lot full of Walmart patrons was a tad awkward, even if they couldn't see us in the van with the curtains. It's something you get used to though, especially as on my last trip across the continent we were in a much lower car without tinted windows or curtains.
After getting ready, we headed over to the St. Viateur Bagel Shop and tried some very Jewish bagels. Last time I stopped in the bagels we got were right out of the oven and hot, they were so amazing. This time they were pretty amazing but only mine, a sesame seed bagel, was hot. John's on the other hand, a cinnamon raisin, was basically room temperature. They were still fantastic bagels, really good stuff, just could have been even better if they were right out of the oven, a stone-built, fired oven; thoughts worth mentioning.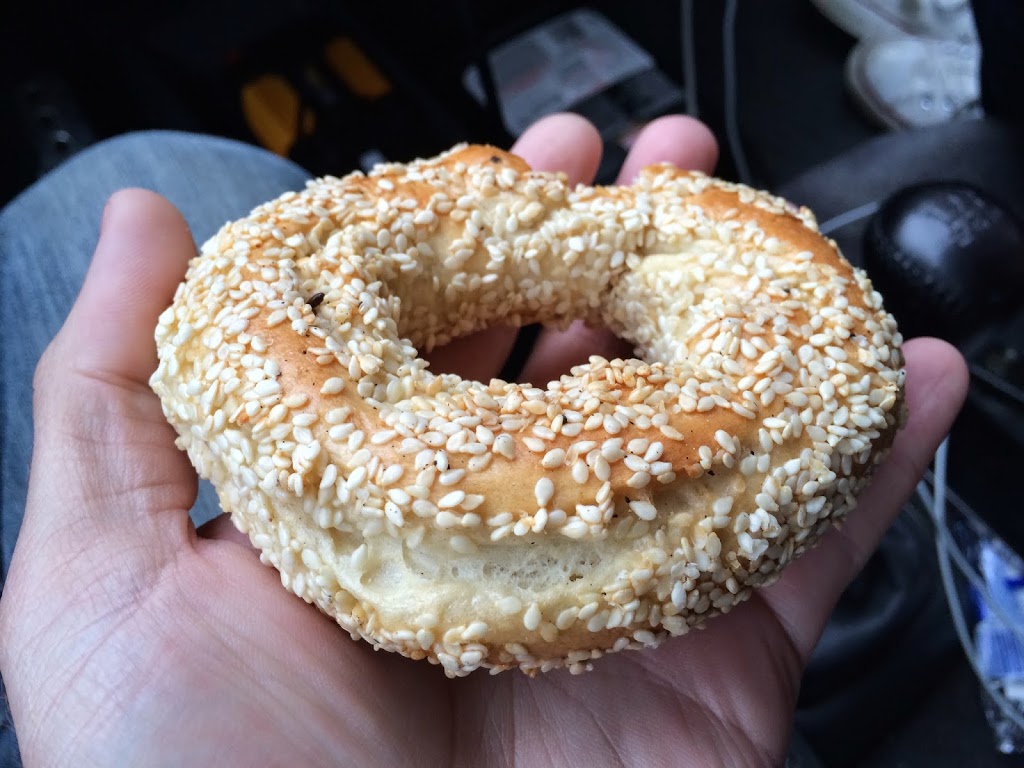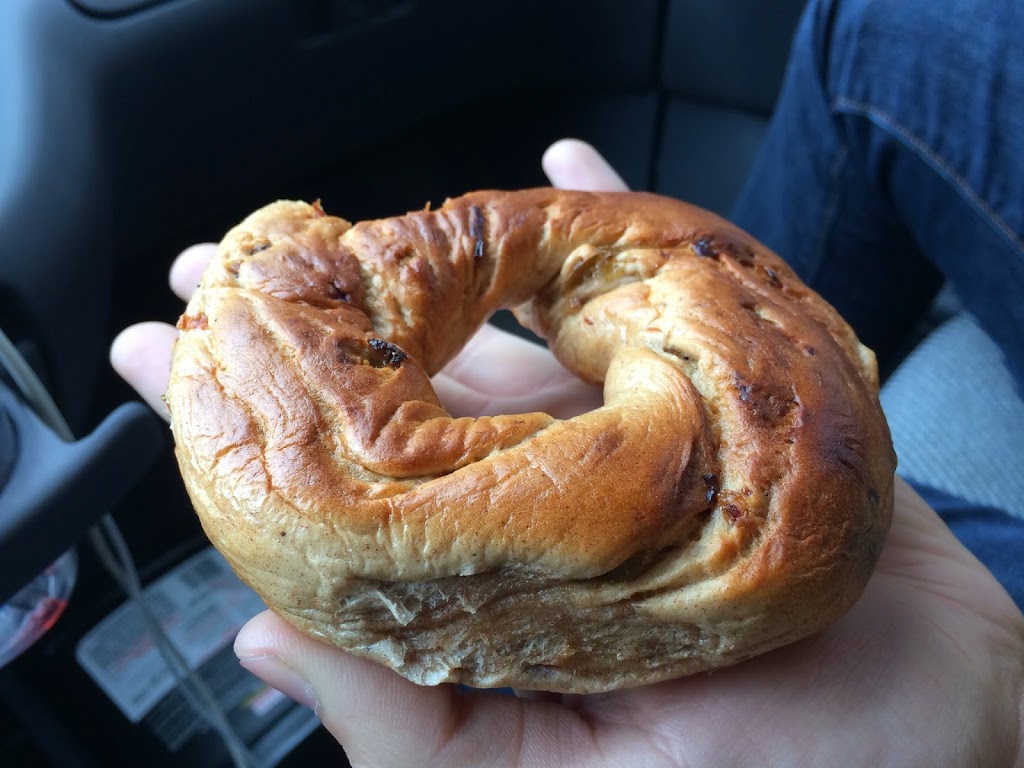 After finishing our bagels in the van, we headed back over to Schwartz's for a second go at the smoked meat. This time we skipped the fries and ordered a large plate of smoked meat, which conveniently comes with a nice pile of rye bread to assemble your own sandwiches. The meat today was back on point. Way, way back on point. We got medium fat again and it was so tender, flavourful and delicious. Such a simple sandwich and yet so fantastic. We polished it off with a couple of tall, cool Cott black cherry sodas (in glasses this time too, classy).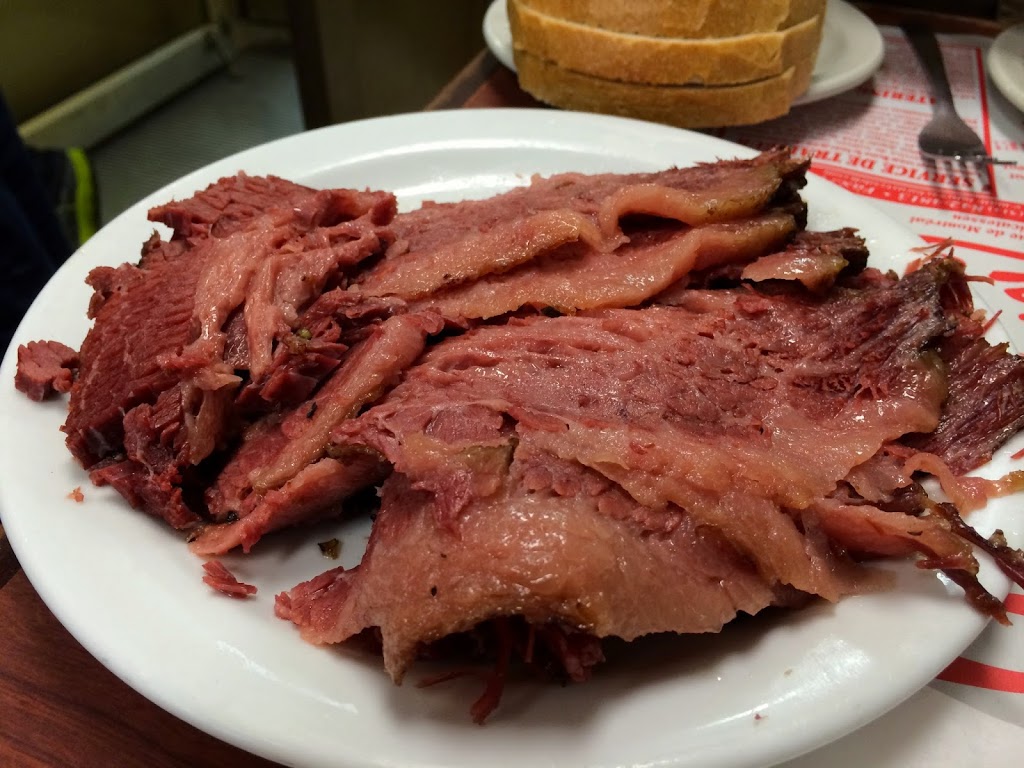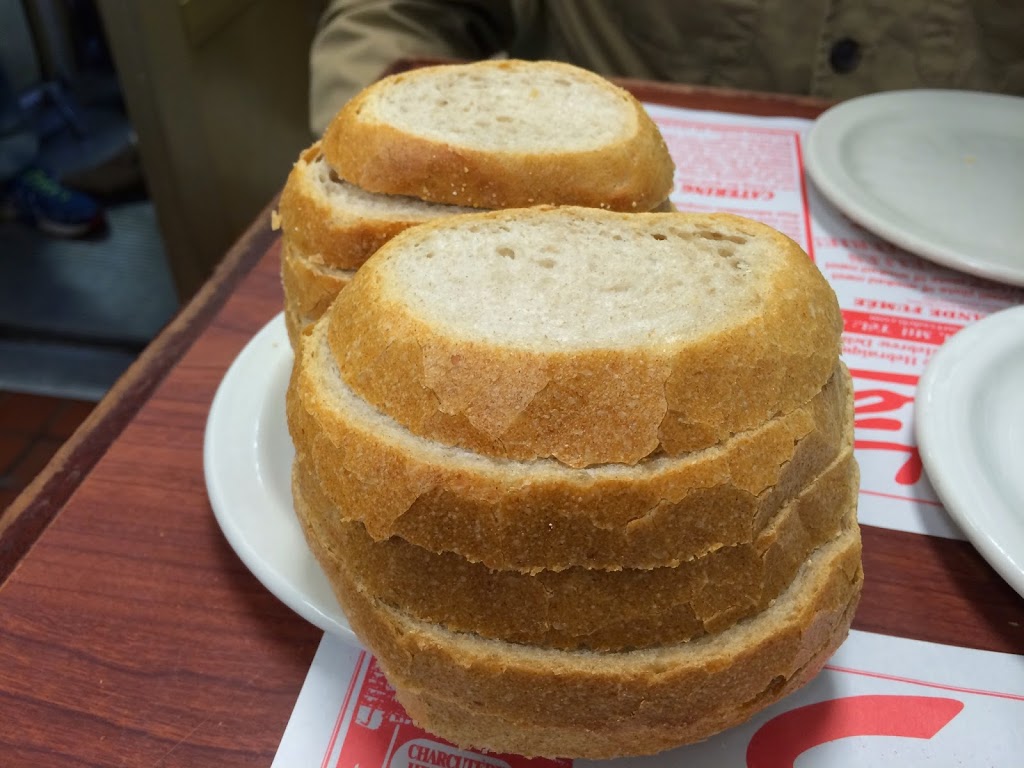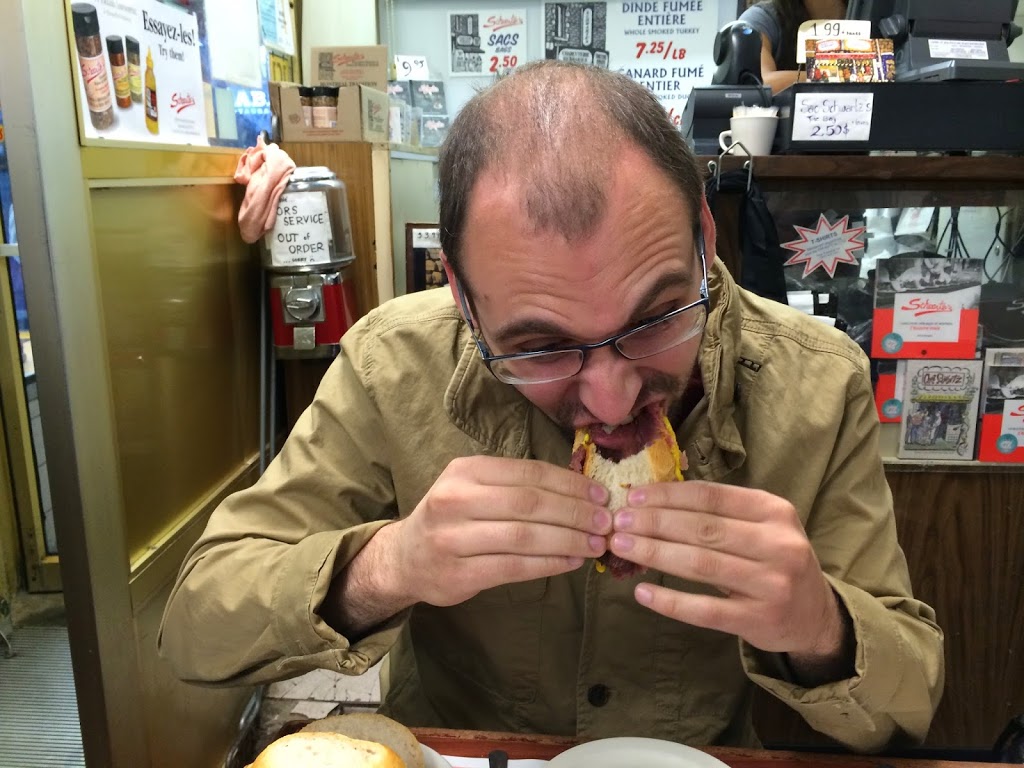 Due to the nature of Schwartz's, you inevitably end up sitting beside someone else unless you are a large party or it's a slow time (which it rarely is – with the notable exception being a cold and rainy last night). We ended up sitting beside a couple (Jeremy and Addy – sorry if I spelled that wrong! I should have asked how to spell it) in Montreal for the weekend from Toronto (or next stop) and started talking with them about our trip, movies and whatnot. Enjoyable small talk and so on, it turns out that Jeremy actually works at a barbeque restaurant in Toronto called AAA BBQ, so we may end up checking it out if we have time when we get to Toronto, it sounds like it might be a pretty cool place. (If you guys end up reading this, it was nice to meet you, I hope you enjoy your time in Montreal, don't forget to try the potatoes at Coco Rico!)
As we have a limited time in Montreal, and a lot of food to try, we decided to forego ordering any more smoked meat and instead headed next door to Coco Rico for some chicken, and more importantly their roasted potatoes (with extra sauce of course). The chicken was pretty decent, though John noted his was a bit dry, but the potatoes were as always (in the words of Guy Fieri) winner winner chicken dinner. So good, and their coleslaw wasn't too shabby either.
After eating like kings, we died inside the van for a few hours and digested our morning's victories. We ended up watching TV on my laptop lying in the back of the van for the better part of the afternoon, even getting a parking ticket while we were inside. We didn't fully understand the parking situation in that area of Montreal, as there were no pay stations anywhere near where we were, but we did end up figuring it out afterward. A costly mistake, but live and learn. We'll make sure we pay next time.
There was no question about what to do next, it was very clear to us. We needed to eat more things, obviously. We headed over to La Banquise for some poutine. Now neither of us are really big into poutine, but I like it quite a bit more than John does. I really wish he would tell me these things before we go places, instead I've just been deciding everything and I don't find out until later that he doesn't really care for whatever we happen to be doing. In any case, we both ordered the classic poutine with no extras. I've never had any poutine that tasted anything like it in Alberta, and it is by far the best poutine I've had, though it's still not something I could see eating on a regular basis. It's good, for poutine.
While walking back to the van, our walk was interrupted by a girl fundraising by selling chocolate. She spent a lot of time speaking to us nervously in rushed French before I stopped her and informed her we only speak English. She was not sure of her English, but gave it a go and it was very passable. We bought two boxes of chocolate to support some sort of program for handicapped/disabled people of some kind. The important thing was that we got chocolate and helped some people. Win-win.
We decided that we need to eat smoked meat one last time before leaving Montreal, so we headed back to the Walmart parking lot and set up for the night. It turns out the chocolate was actually pretty good, so win-win-win. We're off to Toronto tomorrow to visit one of my friends that lives there, which means not sleeping in the van again. Too bad, really; we're starting to really like it in here.
Day 14 Destination: Toronto, ON