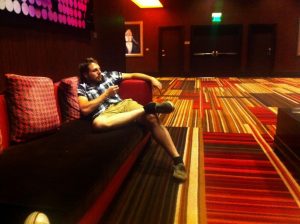 Destination: Las Vegas, NV
End of Day Odometer: 73,224km
Progress Map: Nope.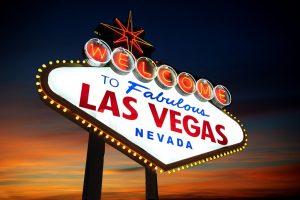 The important thing about what happened today is not so much what happened, but more what didn'thappen. We didn't have to find parts for the car, or try to fix the car, or have to rent a car to drive all night to pick up parts for the car. We mostly just sat around and relaxed. We got up late, I wrote the blog late, things kind of went along that way for most of the day. After some discussion we did decide to get a different hotel room with two beds. The pull out on the couch was terrible. Unfortunately it is not nearly as nice a room, though it is still pretty darn nice – plus having two beds is always a plus.
After moving rooms and finally posting the blog from yesterday, we tried to decide what to do for the day, some various ideas were tossed around as far as food goes: should we go to a buffet, if so, which buffet? Should we check out Fremont Street? Maybe we can go to a buffet at Fremont Street. These discussions went on for a bit and we ultimately decided to head back over to Guy Fieri's Kitchen to check out their non late-night menu, since that was really what we had wanted when we went last night. John had the pastrami burger and I had the pulled pork sandwich. Both came with a variety of different types of fries, which was actually a welcome touch, it was nice to be able to have a selection. The food was pretty good, John preferred the burger to the one we had last night, however we only brought the point and shoot camera, in contrast to the Chinese couple next to us who had a much better camera setup. I think they liked the way my sandwich looked because they asked what it was and took pictures of it once it arrived. I don't think they were huge fans of the actual food, but they did seem to enjoy taking pictures of it.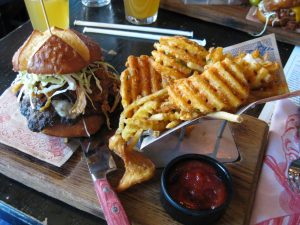 We spent most of the rest of the day lamenting either how hot it currently was or how hot it was going to be. It was about 43 degrees here today and upon checking forecasts for future destinations, it looks like we will be driving through Mesquite, NV when it is about 48 degrees. I have high hopes that the car will hold up, and that the A/C will hold up. It's a retrofitted system and the compressor hasn't been making the happiest of noises on this trip. Something may have to be done about that at some point. It was 48 degrees last time I was in Death Valley and I had no A/C at all, so I know I can handle it, but do I want to handle it? I surely don't.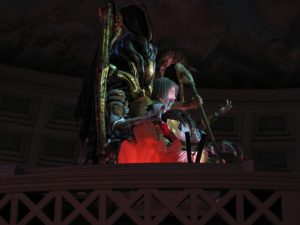 After spending some time by the pool and a bit more perusing of the strip, we retired to our hotel room for the night, it had been so hot all day that we really didn't feel the need for more food. Until much later that is, when we ordered room service. John got one of their pizzas and I had a wonderful ice cream/cookie/nut/other thing creation. I have no regrets.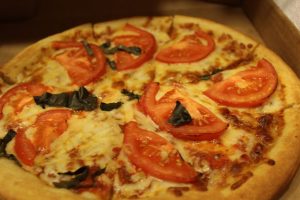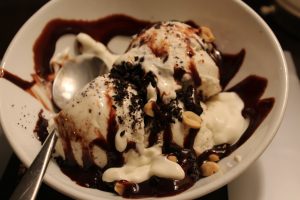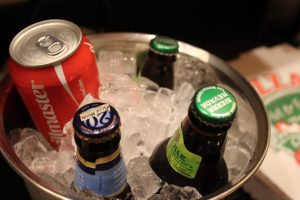 Basically, today was a rest day, and it was most certainly that. I am looking forward to doing some more driving tomorrow, but am really not looking forward to the heat as we leave Las Vegas for hotter temperatures. Especially as we will be travelling along some not-very-travelled roads. Still, the car has been taking everything like a champ so far, and we have no reason to suspect that will change. Plus, tomorrow is my birthday, so nothing can go wrong on my birthday, right?
Day 8 Destination: Page, AZ through Mesquite, NV via Highways 15 and 143.
Vegas moments bonus:
Guy dancing outside the restaurant in nothing but a thong.
Guy snorting cocaine (or some such thing) off of the sidewalk down on the strip.
Everyone comes now. It's so hot. Why? May is a much better time to come. Nicer weather, less people, all the shows you want to see aren't sold out, cheaper hotels. May. It's better.